The John Scott Rigid Inflatable Boat (or RIB), known as Patrick Scottie, fulfils two essential functions: it is our means of rapid transport to emergencies on the eastern (Howtown) side of Ullswater, and our primary rescue vehicle for incidents on the lake and in floods.
Many of our rescues are on the far shore of Ullswater from our Rescue Centre in Patterdale. On this eastern shore, road vehicles either cannot reach the incident site at all or, especially at busy times, cannot reach casualties quickly enough. We are also seeing a significant number of call-outs related to water sports with the growing popularity of wild swimming, paddle-boarding and canoeing.
Using a boat is the most effective way of transporting Team members, equipment and casualties, and can be, quite literally, life-saving. Scottie has also proved invaluable in the local area and also county-wide in periods of severe flooding. It has allowed the Team to help local people who needed rescuing and supported the delivery of essential medicines and provisions.
Our current rescue boat is named after the former Chairman of Patterdale MRT and founder of our Supporters' Club, John Scott. Scottie has been in service for 14 years and the boat and its trailer-transporter are deteriorating after much hard use. We need to replace this vital Team resource and are seeking to raise £25,000 with a New Rescue Boat Appeal.
If we exceed our £25k target before closing the Appeal, all donations will be directed to associated costs such as maintenance and equipment. Thank you.
You can support our New Rescue Boat Appeal:
going online to buy our 2022 Ullswater Valley calendar
or fundraising for our appeal
Your generosity in supporting our Appeal will be much appreciated and, if you have ideas for fundraising or suggestions for sources of support, please let us know. Thank you.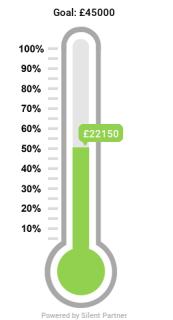 By signing up, you accept the terms of Patterdale Mountain rescue Team's Privacy Policy and consent to receive our emails with access to our latest news and events. You can unsubscribe at any time.